Vision Women's Conference 2020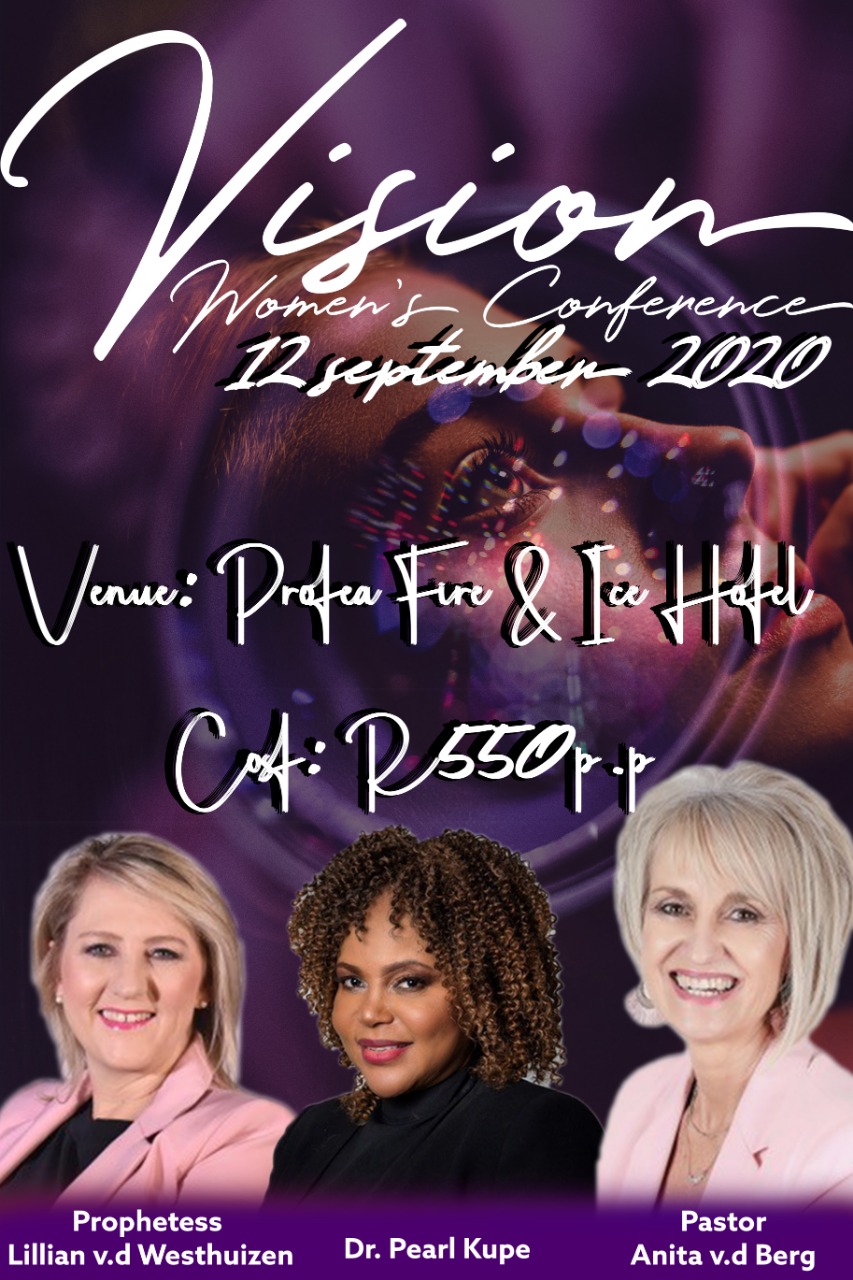 WHAT IS VISION CONFERENCE?
Vision Women's Conference is an annual woman's conference hosted by Senior Pastor Anita van den Berg. Pastor Anita is the Senior pastor of Global Supernatural Ministries, Mooikloof, Pretoria East, South-Africa. The conference was birthed by Pastor Anita to see the Remnant God called raised up and activated in the Supernatural power of God.
As we all know, a Women is the one who brings direction, comfort and guidance in any home, she is the one that raises, teaches and imparts into the next generation from a young age.
How will any women be able to do it successfully if she is lacking vision? They are that what binds together a Family and  Church.  They are the heartbeat of God. Vision conference is there to uplift women, motivate them, activate them and help them step into their Purpose, Identity and Destiny.
This year we are excited to announce that we have Prophetess Lillian Van Der Westhuizen and Dr Pearl Kupe, as our Special Guest speakers ready with a word from God to activate and impart into all the women.
This years Conference will be held at Protea Fire and Ice Hotel & Conference Center, located oppisite Menlyn, Pretoria East. Pulse Conference will be ONE DAY ONLY on the 12th of September 2020 starting  9AM.
Cost are R550.00 per Person. – This includes Snacks, Treats, Lunch and a Few Special Treats.
To Register click the Link below. For more info contact us at estelle@globalsm.co.za or 076 423 9766